3. The Packages
Paquete Uno: Tierra, Café, Coco, Té de Jengibre y Un Regalito
(2020)
12 in x 16 in x 5 1/2 in
Inkjet print, wood


In one of my recent visits to Puerto Rico, I saw a cardboard box at my parents' house. The crate had two handles and did not have a top lid. Inside the box, there was an assortment of plantains and papayas. My mom said: 'It came from your uncle's farm.'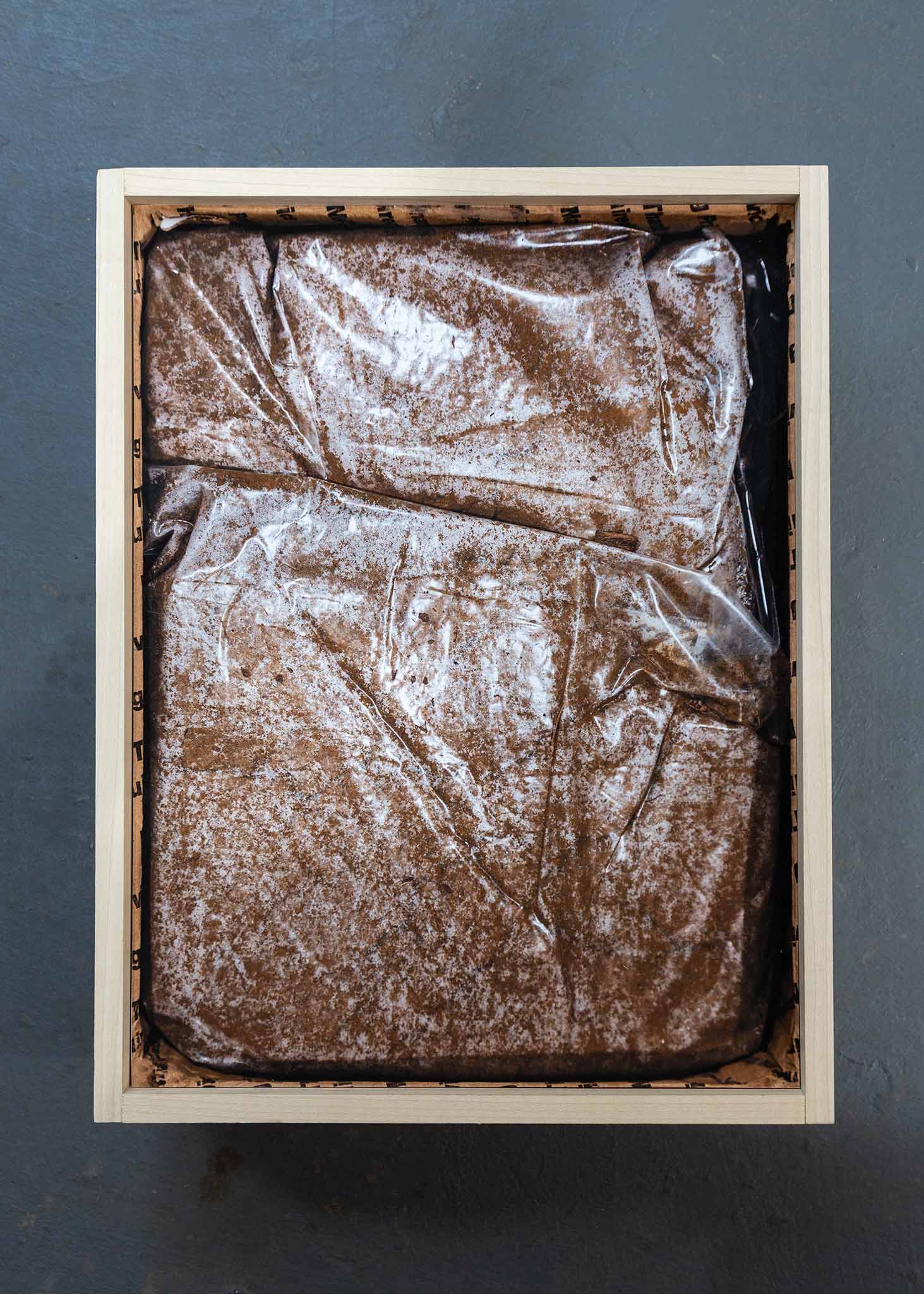 Paquete Dos: Cinco Libras de Tierra
(2020)
12 in x 16 in x 5 1/2 in
Inkjet print, wood

I became fixated on the physical ordinariness of the box. Its content did not look intentional or well placed. Everything about it was rather mundane. That is what is most definitive about my artistic practice that common everyday objects are the most interesting to me.

Of course, these mundane objects that I like to call materials are not everyone's everyday objects. But for me growing up on a small farm was indeed my daily connection to nature.


Paquete Tres: Tierra, Café, Coco, Té de Jengibre y Un Regalito
(2020)
12 in x 16 in x 5 1/2 in
Inkjet print, wood

I see poetry in such objects. Often taken for granted, their design serves as vehicles for our values and may culturally influence generations of our families. I believe everyday things have an impact on the way we think collectively. Objects are representative of who we are. Thus, I react to ordinary objects, and I change along with them.




The more time I spend outside of Puerto Rico, the more I become interested in the landscape of the island. I'm desperately trying to redeem myself for the things I took for granted. I think it may be a way to cope with living in NYC and being away from my home and my family or the idea of not being able to help make Puerto Rico a better place. All these things frighten me.